We are pleased to honor our clients, vendors, consultants and employees by planting trees across the globe. We are working with One Tree Planted again this year.
Trees are vital. They help clean our air and water and provide habitat to an array of animals including over 80% of the world's birds. In addition to absorbing harmful carbon from the atmosphere, forests are key ingredients in 25% of all medicines. And they are beautiful. From afar they provide epic scenery and there is something eternally calming and relaxing from a simple walk in the woods. We can't think of a better way to honor our people.
We are supporting four projects this year.
250 Trees in Appalachia, , where many of our employees spend countless hours enjoying nature.

250 Trees in Peru, home of some of our very first and oldest clients.

250 Trees in Vietnam is one of our fastest growing regions.

250 Trees in Indonesia is home to some of our newest clients.

Keika planted 1,000 trees in 2022!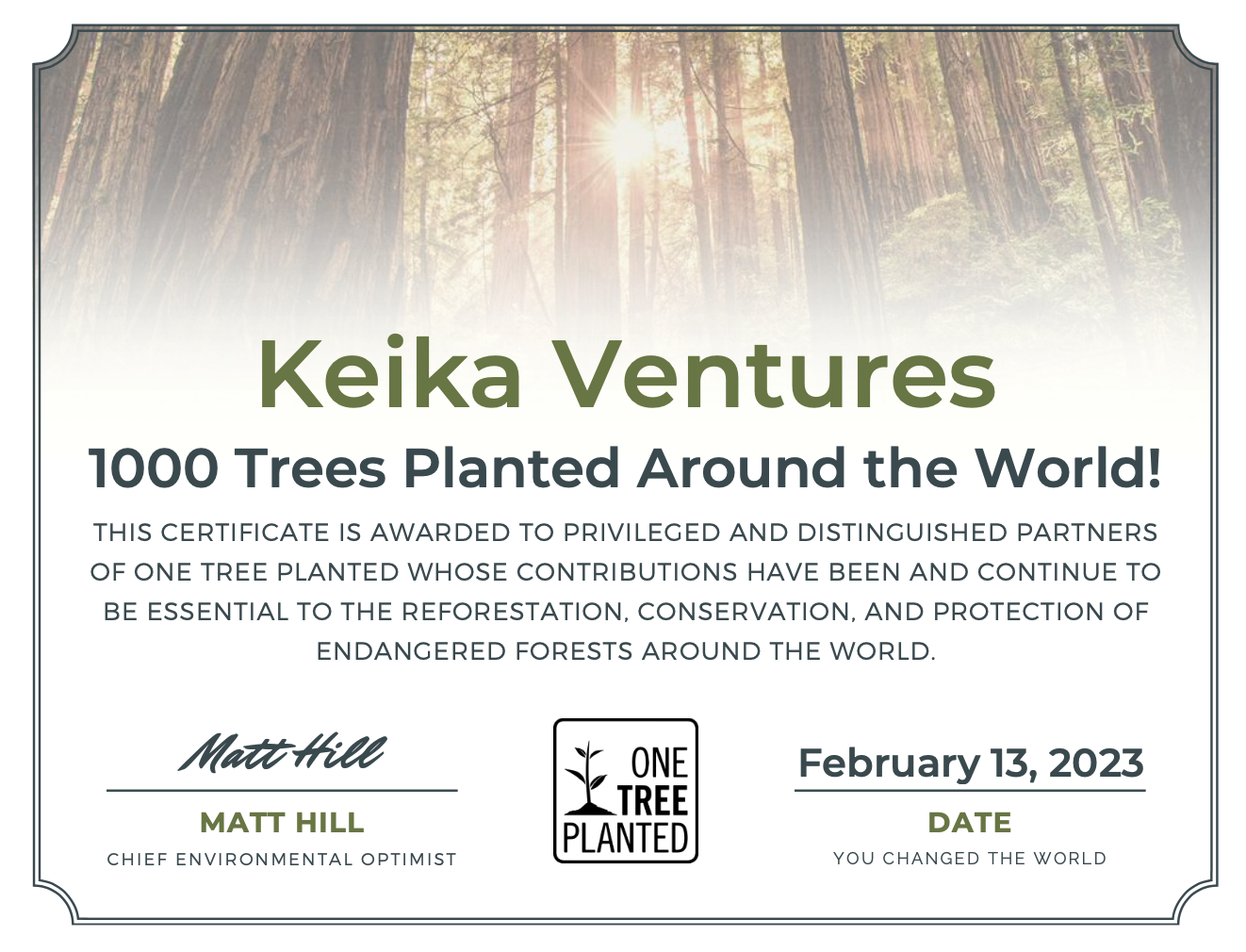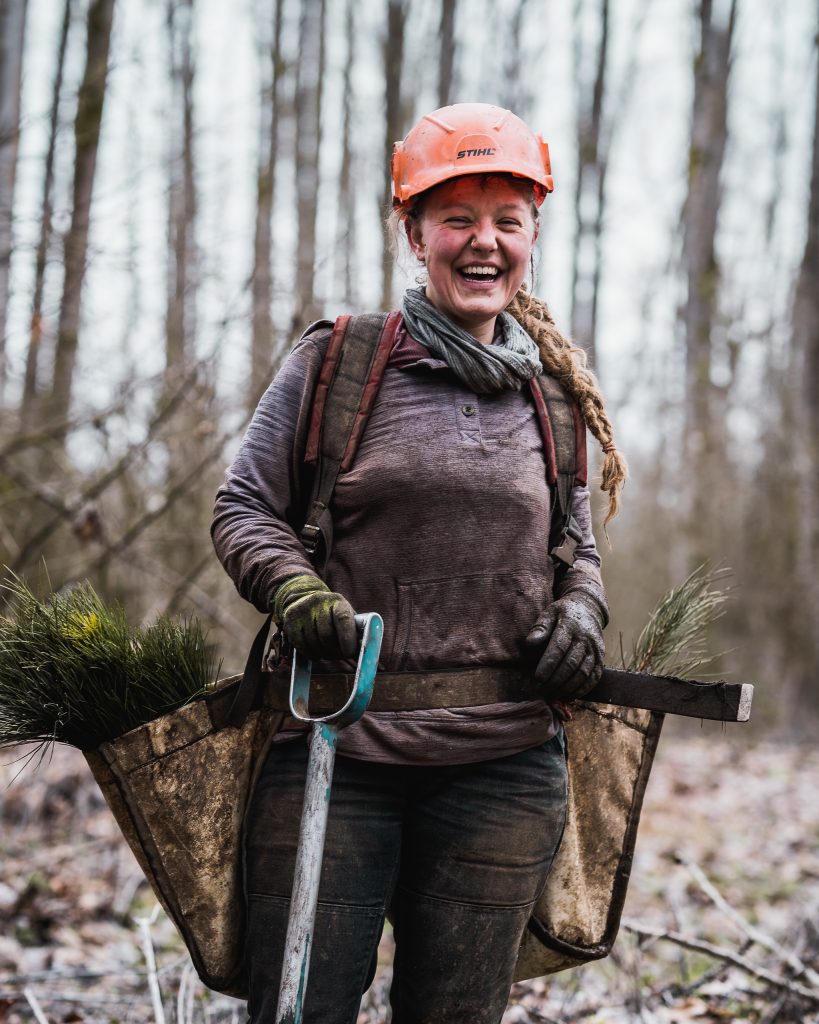 Thanks for your association with Keika Ventures we appreciate you very much.