"A bag of ice to go, please." We always enjoying hearing about the cool and unique situations our sampling bags (Kynar, Solef, and Tedlar) are used for. This specific case is especially cool. The Swedish icebreaker Oden was in Antarctica where our bags were used to study carbon dioxide in sea ice and snow.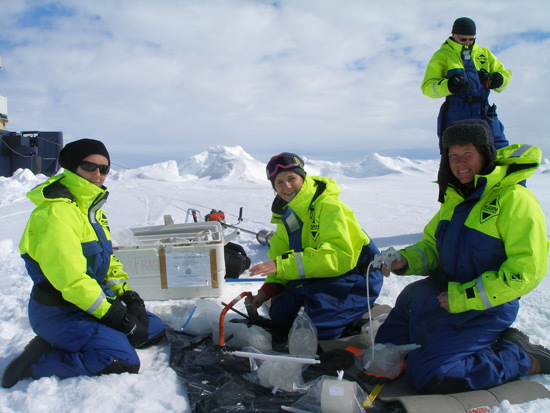 Keika Ventures offers polyvinylidene fluoride (PVDF) bags in a wide variety of sizes and valve fittings, as well as completely custom sizes, materials, and fittings.
All of our available bags, whether Tedlar® or Kynar®, are made from a PVDF film that is tough, durable, and chemically inert to a wide range of compounds. Bags used in environmental applications typically have a 2 mil or 3 mil film thickness and are applicable for a wide temperature range (98-225 °F).
The bags have heat sealed, leak-proof seams and can be used to collect both liquid and air samples. This versatility allows the bags to be used for a variety of applications. Applications include: stack sampling, vent/flue sampling, soil gas sampling, TCLP extractions, calibration gas blending and preparation of standards, indoor air sampling, and ground water testing. For most applications, either Tedlar® or Kynar® should be suitable.